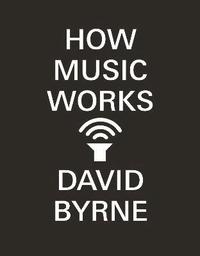 David Byrne is one of my old heroes, as frontman of Talking Heads, solo artist as well as film director. In
How music works
, just as the title states, he explains in writing how music works. In the ten chapters of the book he goes through several aspects of the creative processes behind the music, how the music created is affected by the venue it is made for or the development of technology, and also briefly how the music industry functions.
Of particular interest for me are the stories of the creative process behind the Talking Heads albums. Now I understand why their music evolved the way it did through their discography.
Each chapter of the book is written to be more or less self-contained so that they could be read in any order. This is good if you are interested in only one aspect of music but if you, like me, prefer to read through the book from the beginning to the end you notice that there is some repetition in places. However, since repetition is quite an important aspect of music it does not really matter much for the overall impression of the book.
I certainly recommend this book to everybody with the slightest interest in music and its conjuration. Now it is time to make some music.