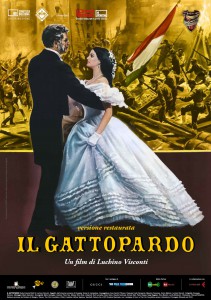 Some films are big. The Leopard, directed by Luchino Visconti, is one of those films.
In the film, we follow the life Don Fabrizio Corbera, prince of Salina, and his family on Sicily from the moment in 1860 when Garibaldi's army is first seen on Sicily and a few years more, during which Italy is unified and the power of the old nobility is removed. Thus, we get a glimpse not of the end of an era but rather of the moments after the end of an era. The prince strives to make sure to change everything so that in the end life can continue as before. That may sound a bit paradoxical, but it makes sense in the situation in the film.
The costumes and the settings are fantastic through the film, and it is clear that a large effort was made to keep every little visible detail as perfect as possible. The film is from 1963, but a recent restoration and digitalisation has recovered its glory. It is a feast for the eyes. It is also rather boring in many scenes, because all of them are exceptionally long but not all of them have sufficient substance for the length. This also affects how the story is told, with large gaps between the scenes where it not clear for me what has happened. Thankfully, the final (ballroom) scene is one of the best scenes I have seen in any film (and also one of the longest) so I forgive the slow moments in the earlier parts and leave the cinema in a good mood.
Some texts are big. This is not one of them.
The film was seen through Kiruna filmstudio.