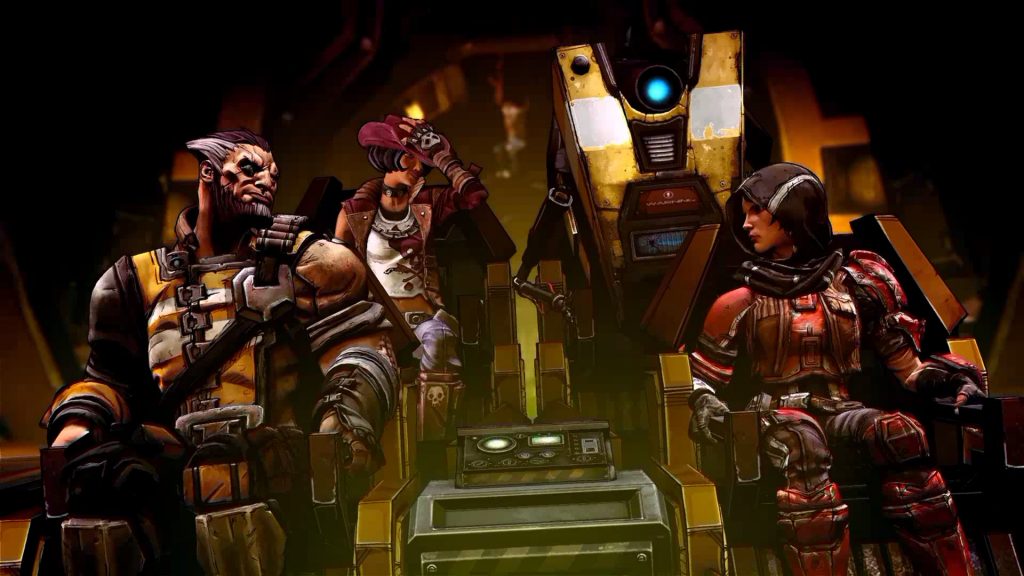 För att förstå namnet Borderlands: The Pre-Sequel räcker det med att förstå att handlingen i spelet utspelar sig efter Borderlands, men före Borderlands 2, vilket alltså gör det till en för-uppföljare. För att göra tidslinjen lite mera komplex inleds spelet en tid efter händelserna i Borderlands 2 med ett fångförhör. Där återberättas historien om hur fyra äventyrare (det är dessa fyra karaktärer man kan spela, om man inte betalar mera för sig) skulle ta sig till månen Helios, men överfölls av ondingar och hamnade efter en hel del besvär på en annan måne, Elpis. Och det var bara början på komplikationerna. Det är dessa komplikationer som man måste genomlida som spelare.
Uppbyggnaden av Borderlands: The Pre-Sequel är i stort sett densamma som i Borderlands 2, med ett par nya spelmekanismer. Det är alltså en förstapersonsskjutare i rymdmiljö där man vet vad man får. Det är alltså inte så mycket nytt utan spelet känns närmast som en utbyggnad av tvåan. Historien är inte särskilt upphetsande, och uppdragen man gör är inte särskilt varierande vilket även gäller miljöerna där spelet utspelas.
Spelet är rätt underhållande, men inte så intressant. En spännande känsla när man spelar är att spelet på något sätt kombinerar totalkaos med att man i stort sett bör min-maxa för att det ska flyta på bra. Det är dessutom kryddat med någon slags avslappnad australiensisk humor, som ofta fungerar bra i sammanhanget men ibland bara blir påfrestande. Spelet är tillräckligt trevligt för att spela igenom en gång, men jag känner ingen lust att fortsätta spela nu när den sista bossen besegrats. Jag vet ju redan hur det slutar nu, eller hur det börjar.