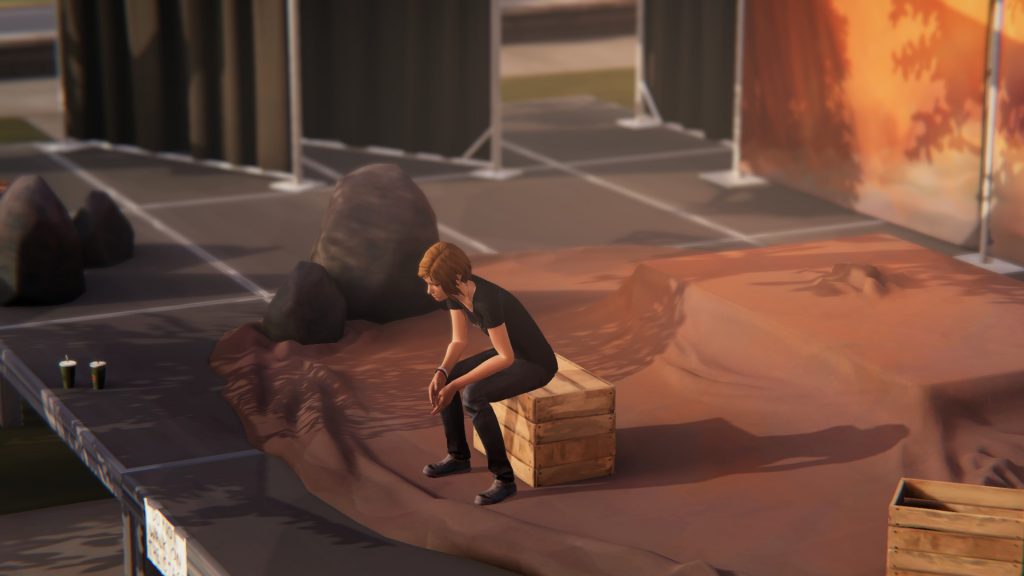 Chloe Price är sexton år, och fylld av starka känslor: sorgen efter en död far, saknaden efter den utflyttade barndomsvännen, leda och längtan bort från den lilla staden Arcadia Bay i Oregon. Bandet Firewalks spelning i en gammal ensligt belägen industrilokal är ett måste för att stå ut, om man bara klarar av att smyga sig in. Just där inleds Life is Strange: Before the Storm, uppföljaren som utspelar sig några år innan händelserna i Life Is Strange, och som fokuserar på viktiga delar av bakgrunden.
Till skillnad från spelets föregångare finns inget tidsvridande att ta till för att klara sig ur trångmål utan man får helt förlita sig till goda omdöme när man gör sina val i spelet. Det är just valen som är centrum i själva spelandet, men det är berättelsen som är själva huvudbehållningen i spelet. Den handlar om att finna sig själv, och att träffa någon att göra det tillsammans med. Det är en kärlekshistoria. Framför allt är det betydligt mer en interaktiv film än ett spel, och det har jag inget emot.
Jag tyckte om Life is Strange: Before the Storm trots att delar av historien, framför allt i spelets tredje del, bryter av lite väl kraftigt mot vad som byggts upp, och att vissa dialoger känns väldigt pratiga och därmed sänker tempot lite väl mycket. Spelet känns ändå helgjutet, med mycket mänsklig värme, och är både upplyftande och djupt sorgligt.